After School Snack Grilled Cheese Bites
with
Welcome back to another "Back to School Special"! (Oh my gosh, remember those?!) Anyway, on Monday I posted our Bomb Diggity Brownies (brownie, chocolate, caramel and chocolate cookie dough piled high!) and a roundup of recipes to create an amazing Back To School Dinner! Today we are expanding to breakfast, lunch and after school snacks with Pillsbury!
When I came home from school I was always starving. I couldn't wait to shovel something into my mouth. I guess all of that brain work really works up an appetite because I don't find myself starving (though I am snacky) in the late afternoon. I learned the lesson the hard way last year, have something ready for after school snack or your little one will be crabby and eat everything in site. That's why I've come up with these awesome after school snack grilled cheese bites And while they aren't as healthy as these yogurt granola banana pops, or these strawberry fruit leathers, but they are awesome.
The best part about these snacks? You can get them all made except baking them, place them on a parchment lined baking sheet and freeze them, then place in a ziploc bag and store them all month long! Just pull out a couple 15 minutes before the kids get home and bake them in the oven. The house will smell delicious as they walk in the door and they will be happier to start on homework with a cheesy snack by their side.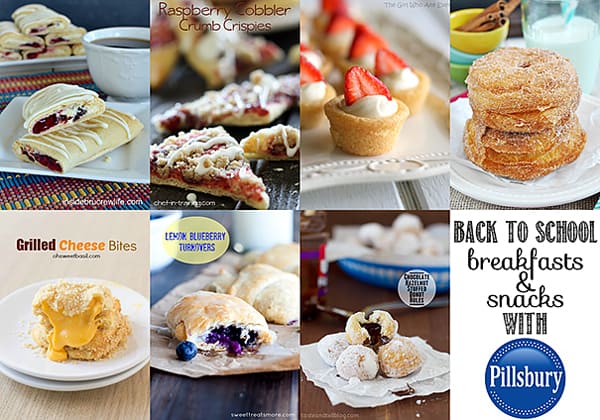 We've got another roundup of amazing recipes that will help your back to school transition not only be smooth and successful, but fun and delicious! Make sure you check out all of the awesome recipes from some of my favorite bloggers!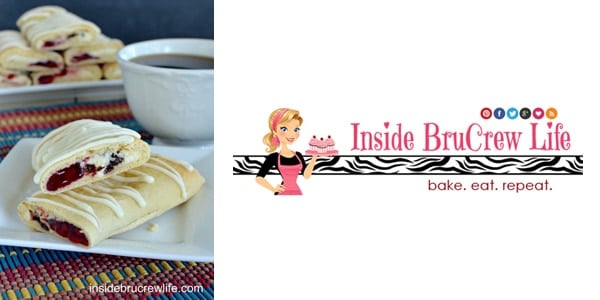 Raspberry Chocolate Chip Cheesecake Rolls by Inside BruCrew Life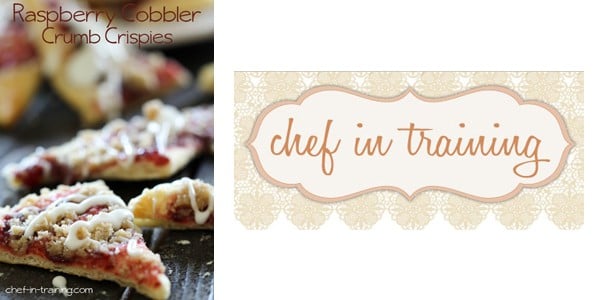 Raspberry Cobbler Crumb Crispies by Chef in Training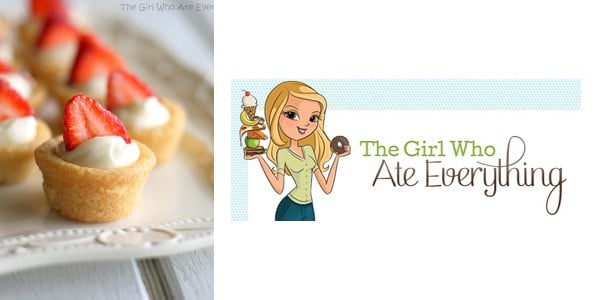 Mini Berry Tarts by The Girl Who Ate Everything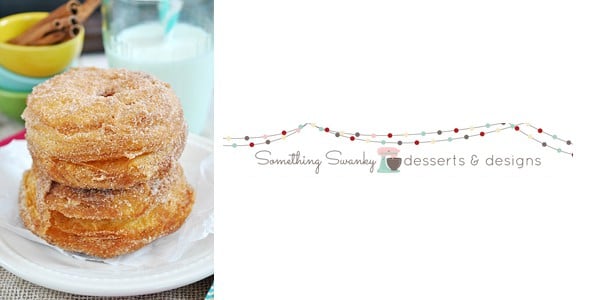 Cinnamon Sugar Fritters by Something Swanky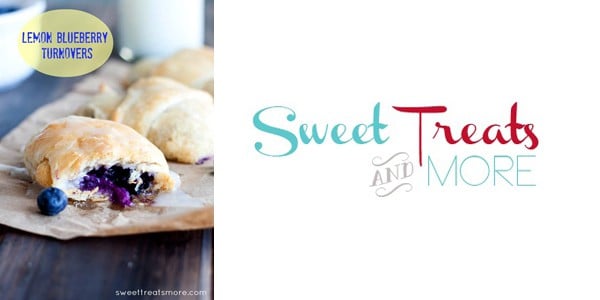 Lemon Blueberry Turnovers by Sweet Treats and More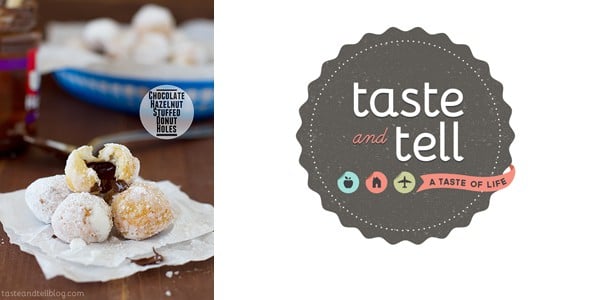 Chocolate Hazelnut Stuffed Donut Holes by Taste and Tell
After School Snack Grilled Cheese Bites
After School Snack Grilled Cheese Bites
Prep time:
Cook time:
Total time:
Serves: 12 Mini grilled cheese bites
Mini grilled cheese bites for the perfect after school snack!
Ingredients
1 Package Crescent Roll Sheet Dough
2 Oz Processed American Cheese (we used Velveeta), sliced into squares
2 Tablespoons Butter, melted
2 Cups Panko Bread Crumbs
Instructions
Heat the oven to 400 degrees.
Place a piece of parchment paper or silpat on a baking sheet.
Place the butter in one bowl and the bread crumbs in another.
Roll out the crescent roll dough on the parchment paper and slice into 2" squares. Place a piece of cheese on every other square. Place an empty piece of dough on top of the cheese and carefully seal the edges. Roll the sandwiches in melted butter and then in the panko bread crumbs. Place them back o the pan.
Bake for 8-10 minutes or until golden and melty. Cool for a moment before serving. See note*
Notes
The cheese will escape if you don't press the edges shut well. Cut the cheese a little smaller than the dough so you have room to seal the edges.
Nutrition Information
Serving size: 2 Per person
We are a participant in the Amazon Services LLC Associates Program, an affiliate advertising program designed to provide a means for us to earn fees by linking to Amazon.com and affiliated sites.