It's almost fall y'all! Oh, hello again! It's Amber from Dessert Now, Dinner Later! and I am here sharing a delicious sweet breakfast treat! Move over summer, because I am ready for fall flavors, namely pumpkin and apple! Apple won today with this Apple French Toast Casserole!
This is one of those upside down french toast casseroles. You can reference my Upside-Down Orange French Toast in case you have no idea what I am talking about. All the goodies (a.k.a. apples, oats, butter, cinnamon and sugar) are on the bottom, keeping nice and moist so when you flip it over, it kind of drizzles over that piece of french bread! Delicious!
This Apple French Toast was inspired by my love of apple crisp and apple pie, hence the yummy oats in there. You totally don't need syrup for this, but why not drizzle just a little bit for some extra good-ness?
I love these kinds of breakfast casseroles for the weekend when you want to be lazy and sleep in, and this recipe is perfect to prep the night before; it needs time to soak up the egg mixture anyway.
Save this recipe for the holidays or just for a fun family filled weekend! Enjoy!
What Bread Do You Use For French Toast?
The ideal thickness for a slice of French toast is 3/4″ to 1″ thick.
Soft bread usually means you end up with soggy slices.
You can dry most any bread out a little and it will make good french toast.
But, really good french toast is made with french bread, or challah, brioche, or even a loaf of traditional country white bread with a dense, almost cakey crumb is going to really soak up the custard so you can get the creamy interior and crunchy exterior.
Slice it thickly—about an inch wide works.
Can French Toast Be Frozen?
Yes, french toast can be frozen and reheated later.
Cook French toast and allow to cool completely.
Place a sheet of wax paper between each slice of French toast.
Wrap the French toast stack tightly in aluminum foil or place inside a heavy-duty freezer bag and freeze.
French toast can be kept frozen for up to 2 months.
How Do You Reheat French Toast?
French toast can be reheated in the oven, the microwave, or even in the toaster.
Apple French Toast Casserole
Apple French Toast Casserole
Ingredients
Apple and Oat Mixture:
1/2 cup butter, melted
1/2 cup sugar
2 tsp cinnamon
1/2 cup oats, old fashioned or quick cook
2 large or 3 small granny smith apples, peeled, cored, and thinly sliced
French Bread:
8, 1- inch slices of french bread, about 3/4 of a loaf depending on how big it is
1 cup heavy cream
5 eggs
1 tsp vanilla
1/4 tsp salt
2 Tbsp sugar
1/2 tsp cinnamon
Instructions
Place melted butter, sugar, cinnamon, and oats in the bottom of a 13x9-inch baking dish.

Layer apple slices on top of the oat mixture to fill the bottom of the pan.

Layer 8 slices of french bread on top of the apples.

Mix heavy cream, eggs, vanilla, and salt in a bowl.

Pour evenly over the french bread.

Combine 2 Tbsp sugar with 1/2 tsp of cinnamon and sprinkle over the top of the soaked bread.

Cover with plastic wrap and let refrigerate several hours to overnight, until the bread has soaked up all the eggy liquid.

Bake at 350 degrees Fahrenheit for 45 to 50 minutes or until the bread in the center puffs up and is cooked through.

Scoop slices of french toast out, one and a time, and invert them onto a plate so the bottom becomes the top with the oat and streusel mixture facing up.

Drizzle with syrup if desired.

Enjoy hot.
Nutrition
Calories: 392kcal
Recommended Products
Want more breakfast ideas?
Upside-Down Orange French Toast || Breakfast Bake
Peach Cobbler French Toast Casserole || Breakfast Sandwiches
Connect with Amber: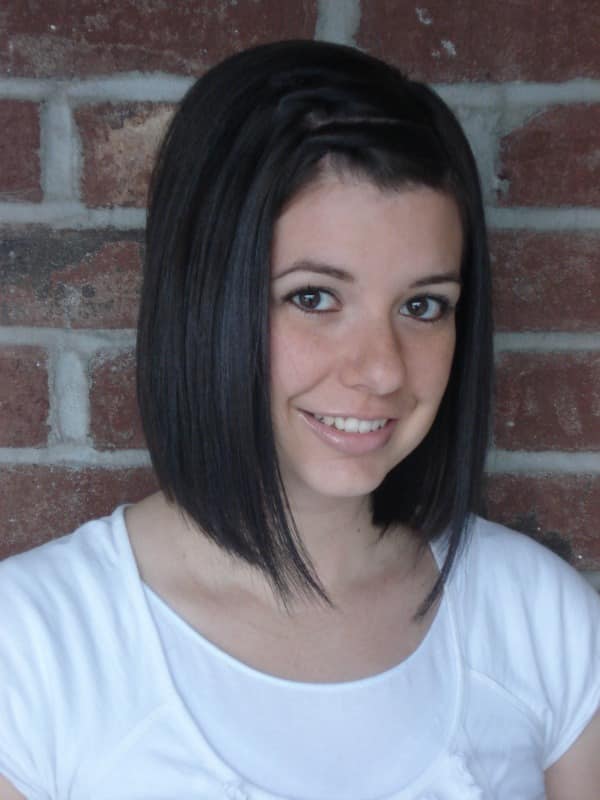 Blog | Facebook | Twitter | Pinterest | Google + | Instagram