Stop what you're doing right now and make a grocery list to make these brownies as part of an after school dinner party with your family. SERIOUSLY. They are better than Better Than Anything Cake, Knock You Naked Brownies (we've called them caramel brownies my whole life) and any salted caramel dessert. And although we find our Million Dollar Cookies (which are browned butter, sea salt chocolate chip cookies stuffed with dulce de leche and nutella) pretty dang delicious, our Peanut Butter Meltaways pure heaven, and Dulce de Leche Fluff Brownies with oreos over the top, these bomb diggity brownies win forever. And how could they not when it's brownie, chocolate, caramel, and chocolate chip cookies all warm and gooey and then topped with ice cream, caramel and chocolate fudge?!!
This week a few of my very favorite food bloggers and I have joined up to help you create a fun tradition for your kids' back to school week. We've been listening and families everywhere are starting to celebrate going back to school (and not just because it means they wont have to hear, "I'm bored" anymore) and we love the idea!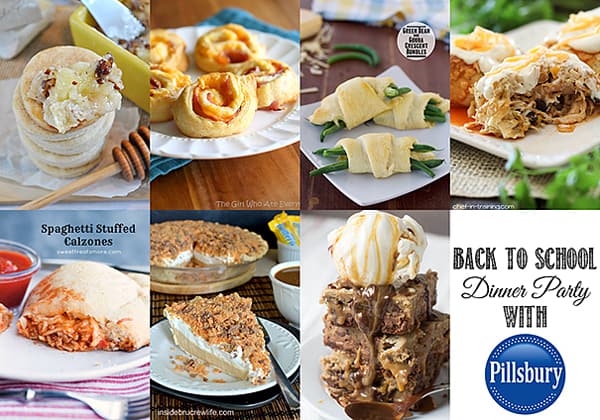 Can you imagine having your parents create a delicious, huge meal and a fun night to help you get excited for a new year? I would have loved it and I'm excited to start the tradition in my own home. So, each of us is contributing different recipes that you can pick from to create a killer awesome back to school party!
Ok, so this recipe is a little different, and while it's entirely up to you I'm going to tell you what we think is best used to make these brownies truly, THE BOMB DIGGITY. And shall we mention really quick where the name came from? I made these brownies, topped them with ice cream, fudge and caramel and let my two little girls dig in. The eldest took a humongous bite and sad, "Dees arw da bomb diggity" Or at least that's how it sounded since her mouth was stuffed.
Anyway we prefer to use a Betty Crocker (yes, that exact brand) German Cake mix to make the brownies, Ghirardelli milk chocolate chips, melted Kraft Caramels and topped with Pillsbury Chocolate Chip Cookie dough, 2 packages actually. I promise that this combo is what turned out best for us, but feel free to mix things up.
Oh my gosh. Just look at that!!! It's incredible. It's glorious. It's sweet deliciousness in a pan. I mean can you really tell me that your kids wouldn't go gaga over these?! It's the perfect way to end the summer and celebrate a new school year. It's chocolate and caramel for heaven's sake!
I feel almost evil just looking at these. I can seriously hear myself, "mwaaahhahahhahaha". Purely, deliciously, sinfully evil brownies. Phew, glad I came clean about that. Back to the kids. Mine is about to start 2nd grade while the other is only 3 so she will still be home with me. I honestly cannot believe that I'm the parent now. It's almost as if I need to pinch myself to make sure that this is reality. I remember thinking that my parents were so old and and mature and now here I am, living their life, yet I feel as though I'm still 18! Our little minds are so narrow and sheltered when we are young. Starting school again is such a big deal.
I personally was always so nervous and excited for school. Exited for the change in the air, the new clothes, books, and new classrooms. But I was always so nervous I could barely sleep the night before. I wanted to fit in, get good grades, have a nice teacher, and be relaxed. I couldn't wait for October to hit because I knew it would mean that I would have my schedule down, and feel totally comfortable at school. Now I can see my own daughter feeling that way and I think about her while she's away. Are the kids being nice? Will she make good choices and choose to be her own person and not just follow the crowd? In fact, I actually hope she's a bit of a dork like I was. It's taught me so much about who I am, and how to really see people. Does that even make sense?
Anyway, I hope you all will tell us what you do to make back to school special and pin away so you have all of these awesome recipes forever. Plus, don't forget to come back Wednesday for part 2!! We will be talking back to school breakfasts, lunches and after school snacks!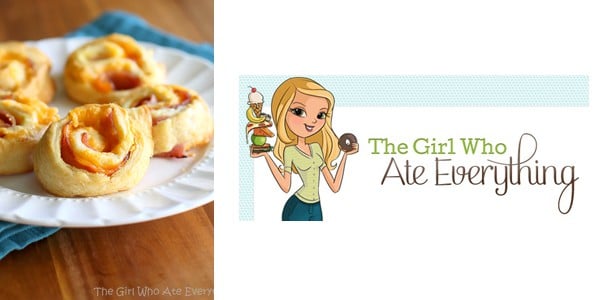 Appetizer – Ham and Cheese Pinwheels by The Girl Who Ate Everything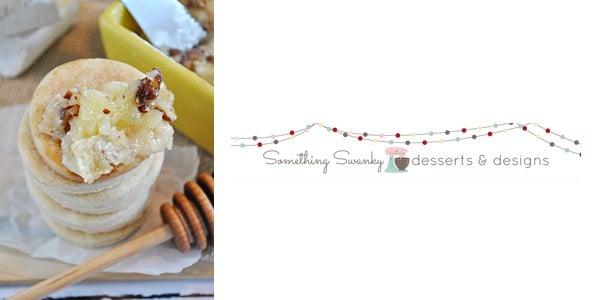 Appetizer – Honey Pecan Baked Brie Dip with Pie Crust Dippers by Something Swanky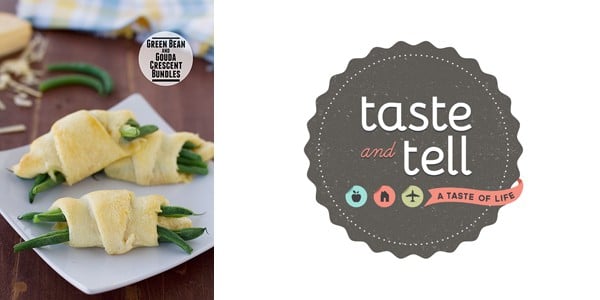 Side Dish – Green Bean and Gouda Crescent Bundles by Taste and Tell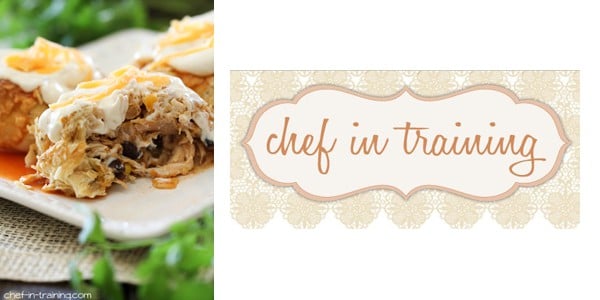 Main Dish – Chicken Enchilada Pillows by Chef in Training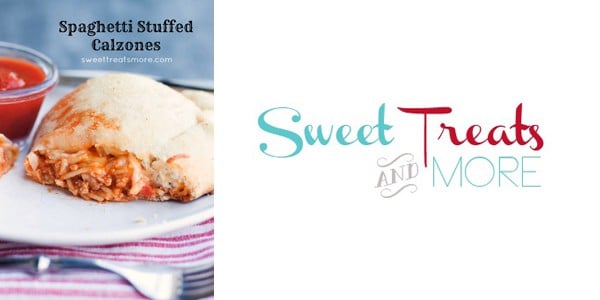 Main Dish – Spaghetti Stuffed Calzones by Sweet Treats and More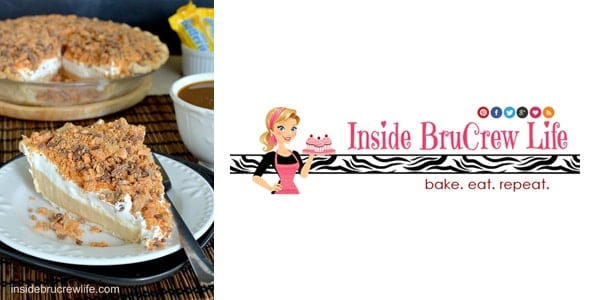 Dessert – Peanut Butter Butterfinger Pie by Inside BruCrew Life
Can Brownies Be Frozen?
You can freeze brownies for up to 3 months.
Cool completely and wrap in plastic wrap and foil, then freeze.
How Do You Tell if Brownies Are Done?
For cake-like brownies, take them out of the oven when they just begin to pull away from the sides of the pan, or when a toothpick inserted in the center comes out clean.
For fudgy brownies, bake within the time range stated in the recipe, or until a toothpick inserted comes out with moist crumbs sticking to it.
For very moist brownies, take them out toward the minimum baking time.
How Long Will Brownies Keep?
Brownies will keep for about 4 days if stored properly.
They should be wrapped well in plastic wrap and kept at room temperature.
Bomb Diggity Brownies- Back to School Party
Bomb Diggity Brownies
Description
it's brownie, chocolate, caramel, and chocolate chip cookies all warm and gooey and then topped with ice cream, caramel and chocolate fudge!
Ingredients
For the Brownies
1 box German Cake Mix, Betty Crocker
1/3 Cup Evaporated Milk
3/4 Cup Margarine, melted and cooled slightly
2 Cups Milk Chocolate Baking Chips
2 Packages Pillsbury Chocolate Chip Cookie Dough, or one Family Value Sized (large)
Vanilla Ice Cream, Fudge Sauce, Caramel Ice Cream Topping for serving
For the Caramel Sauce
1 Package Caramels, Kraft, unwrapped
1/3 Cup Evaporated Milk
Instructions
Heat the oven to 350 degrees.

In a standing mixer or large bowl, add the cake mix, margarine and evaporated milk.

Stir to combine and press into a 9x13" greased baking pan.

Bake the brownies for 12-14 minutes or until the top appears dry.

Meanwhile, add the caramels and evaporated milk to a glass bowl and microwave on high for 30 second intervals, stirring between, until completely melted and smooth.

Set aside.

Remove the brownies from the oven and sprinkle with chocolate chips.

Next, pour the caramel evenly over the brownies.

Remove a little cookie dough at a time and press flat in the palm of your hand.

Lay each piece over the brownies.

You will probably cover the pan before you've finished with the dough, but keep adding it in order to have two distinct flavors in the brownies.

Bake for an additional 12 minutes or until the cookie dough is beginning to set.

Remove from the oven and allow to cool. *See note.

Serve with ice cream, fudge sauce and caramel ice cream topping.
Notes
The brownies work best if you allow them to cool a little and then place them in the fridge to allow the caramel center to set. When you are ready to serve please remove them from the fridge to allow to come to room temp, or you can even warm them up in the microwave. The caramels with evaporated milk work much better in the center than ice cream topping as that never really sets and makes it hard to remove the brownies from the pan, however we love to use dulce de leche too! Store brownies in an airtight container
Nutrition
Calories: 96kcal
Recommended Products