Hi friends! It's Amber from Dessert Now, Dinner Later! I'm back with another sweet recipe to share! I can't believe there's only one month of summer left, and there is nothing more summery to me than a fruity treat! I'm a sucker for berries: raspberries, strawberries, blueberries. I eat them all! Today's dessert/breakfast treat is a blueberry muffin with coconut extract and coconut flakes inside, topped with a delicious coconut streusel on the outside to create these Coconut Blueberry Muffins!
I'm also a sucker for anything coconut, and I usually pair it with lime, but I absolutely loved this coconut blueberry combo! There is just something about a light fruity muffin that has summer brunch written all over it!
My friend Yvonne from Tried and Tasty, actually did this post recently about using frozen blueberries to replace fresh blueberries in baked goods and I really wanted to give it a try, which is why I made these muffins. It worked great, although I shoved a few extra frozen berries on top, without doing the simple trick, which is why they bled a little bit, but if you bite into one of these muffins, you will see a beautifully white muffin with polka dot blueberries. It's a great trick, so go read how to do it!
Blueberries also seem to be on sale right now, so I think it's a sign you should make these. 😉 Enjoy!
Are Blueberries Good for You?
Blueberries are high in Vitamin C and potassium.
Blueberries are packed with antioxidants, making them a superfood that can lower your risk of heart disease and cancer, and they are also anti-inflammatory.
Can Blueberries Be Frozen?
Blueberries freeze well.
Make sure your blueberries are completely dry before freezing.
You can freeze blueberries without washing them, just be sure to rinse them before using them.
What Nutrients Are in Coconut?
Coconut meat is high in fiber and minerals, especially potassium.
Coconut also contains protein, calcium, and potassium.
Coconut Blueberry Muffins
Coconut Blueberry Muffins
Ingredients
2 eggs 1 cup sugar 1/2 cup vegetable/canola oil 1 tsp coconut extract 1 cup sour cream 2 cups all-purpose flour 1/2 tsp salt 1 tsp baking soda 1/2 cup coconut flakes 1 cup blueberries fresh or triedandtasty.com/baking-subsitute-frozen-blueberries-fresh<---- Click here for the tutorial
2 eggs
1 cup sugar
1/2 cup vegetable/canola oil
1 tsp coconut extract
1 cup sour cream
2 cups all-purpose flour
1/2 tsp salt
1 tsp baking soda
1/2 cup coconut flakes
Coconut Streusel:
2 Tbsp all-purpose flour
3 Tbsp brown sugar
3 Tbsp coconut flakes
2 Tbsp butter, cold
Instructions
Preheat oven to 400 degrees Fahrenheit.

Grease 16 muffin cups or line with paper muffin liners.

In a large bowl, beat eggs, sugar, oil, coconut extract, and sour cream.

In a separate bowl, combine the flour, salt, baking soda, and coconut flakes.

Add the dry ingredients to the wet ingredients.

Mix until incorporated.

Gently fold in the blueberries, saving a few to poke in the tops for a pretty look.

Prepare streusel by combining ingredients in a bowl and mashing with a fork until crumbly.

Fill each muffin cup 2/3 full with muffin batter.

Poke any remaining blueberries in the tops for looks. Sprinkle the muffin tops with prepared streusel.

Bake for 18 to 20 minutes or until browned on top and around the edges.
Nutrition
Calories: 251kcal
Recommended Products
Want more brunch ideas?
Blueberry Bread Pudding with Lemon Glaze || Lemon Poppyseed Muffins
Honey Blueberry Cheese Danish || Whole Wheat Biscoff Banana Muffins
Connect with Amber: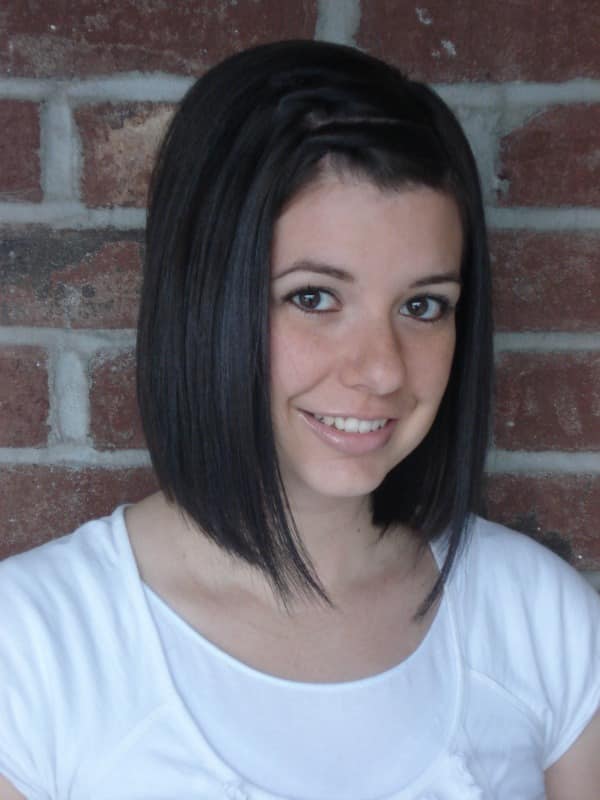 Blog | Facebook | Twitter | Pinterest | Google + | Instagram