Tortilla Pinwheels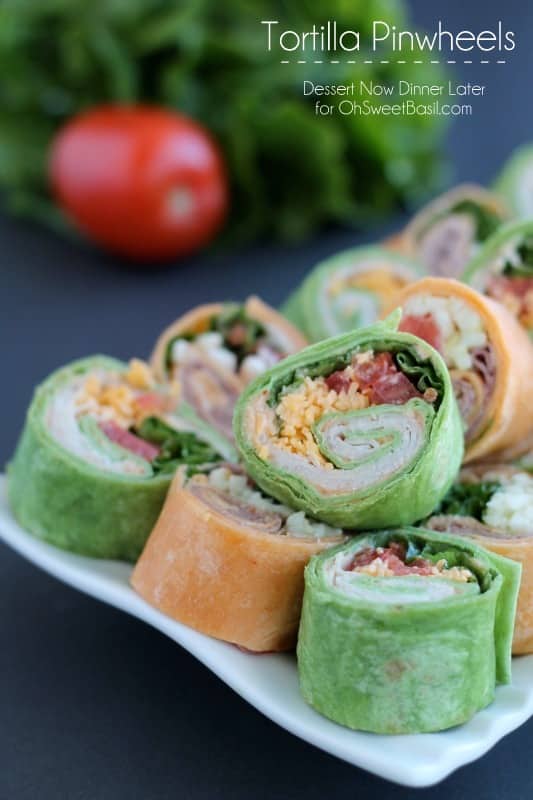 Hello!  I'm Amber and I blog at Dessert Now Dinner Later.  I am so excited to be here today and share a fun superbowl appetizer with you all!  When I make something for a party, I like to go for something visually appealing and equally delicious.  These tortilla pinwheels are perfect for that!  The colors are vibrant thanks to the flavored tortillas, which are filled with distinct flavors like bold spicy mayo, juicy tomatoes, savory cheddar cheese, & crisp lettuce.  You are basically building a sandwich within a wrap, rolling it tight and slicing it into perfect little party portions.  I brought two variations with me today: Spicy Turkey & Cheese and Roast Beef, but you can do any variation of your favorite sandwich.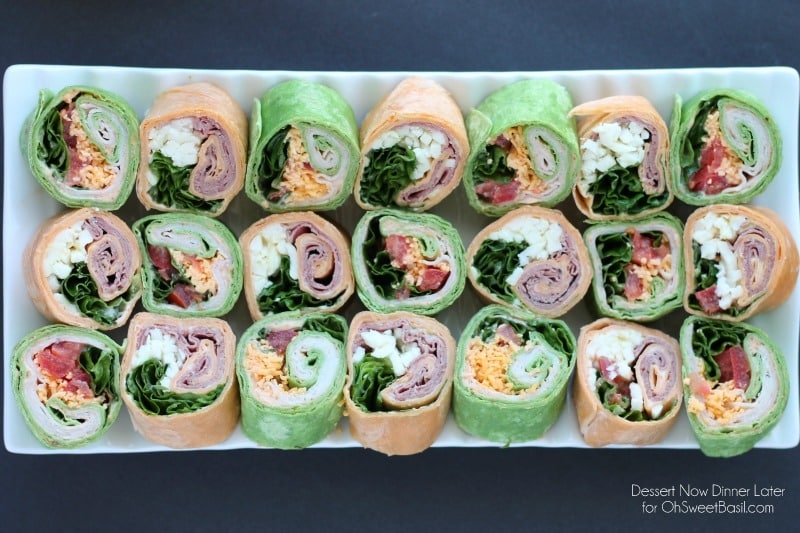 Another reason why I love these is because they are a tad healthier than a deep fried appetizer or cheesy dip & chips.  Now, I am not a sports fan myself, but I feel glad to know I can make these for my husband and his friends while they watch the Super Bowl, and know that they are eating something delicious, satisfying & lighter in calories.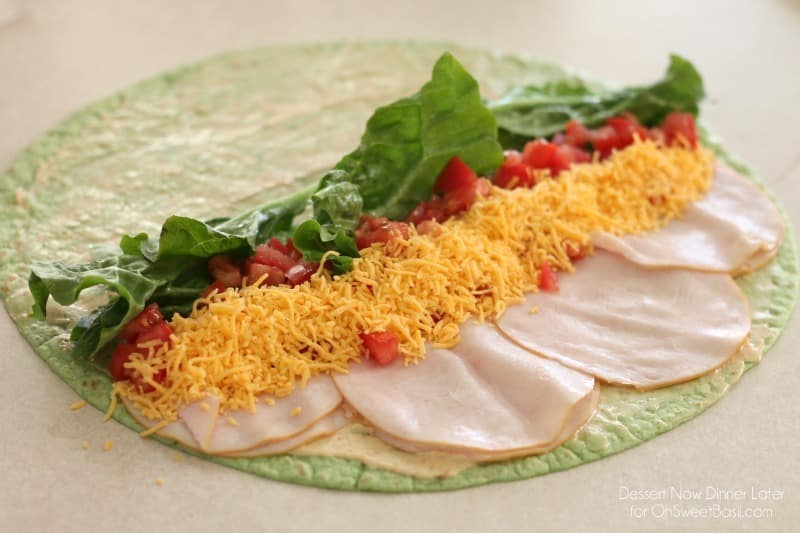 Ingredients:
1 Extra Large Don Pancho Chile Tomato Tortillas
8 slices Oscar Meyer Deli Fresh Roast Beef
1/4 cup shredded mozzarrella cheese
1/4 cup light mayonnaise or light miracle whip
1 tsp dijon/spicy mustard
Green Leaf Lettuce
Directions:
Spread the mayo/miracle whip with the mustard on the tortilla so that it is thin on one half and thick on the other half.
Place 8 slices of roast beef on the tortilla covering the thick side of mayonnaise/miracle whip.
Sprinkle the shredded mozzarella across the center of the tortilla. Place a few leaves of lettuce across the center of the tortilla alongside the cheese.
Starting on the meat side, roll the tortilla up as tight as you can. Immediately wrap tightly in plastic wrap & refrigerate until ready to cut & serve. *Refrigeration does help the mayonnaise bind the pinwheel shut.
Remove plastic wrap & use a serrated knife to cut into 1 1/8″ pieces. 1 tortilla makes about 10 pinwheels.
Nutrition Information
Yield: 10 pinwheels, Serving Size: 1
Amount Per Serving:
Calories: 81 Calories
Total Fat: 5.7g
Cholesterol: 19.9mg
Carbohydrates: 1.5g
Fiber: 0.2g
Sugar: 0.3g
Protein: 5.6g
All images and text ©
.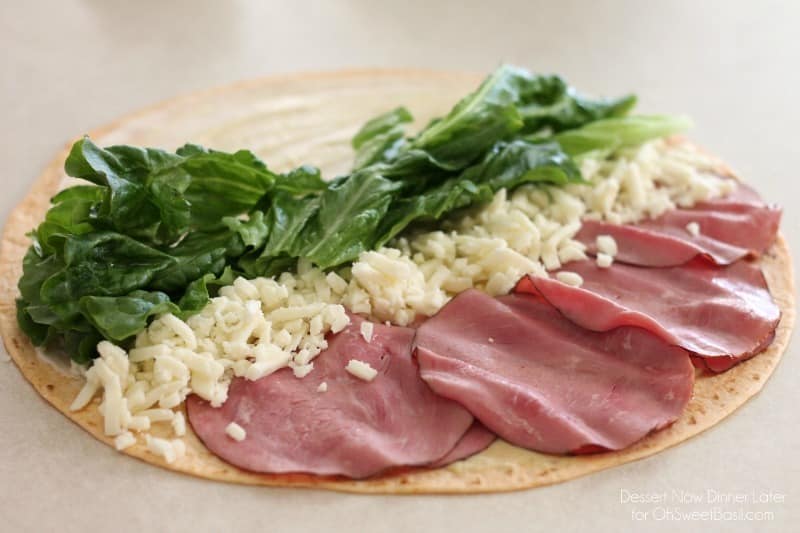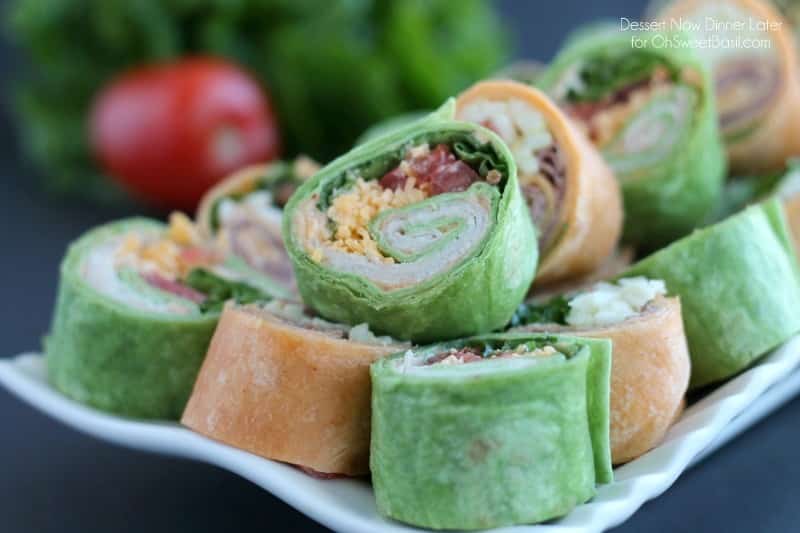 Need More Super Bowl Appetizers?
Bacon Wrapped Mini Sausages with Brown Sugar | Copycat Winger's Sticky Fingers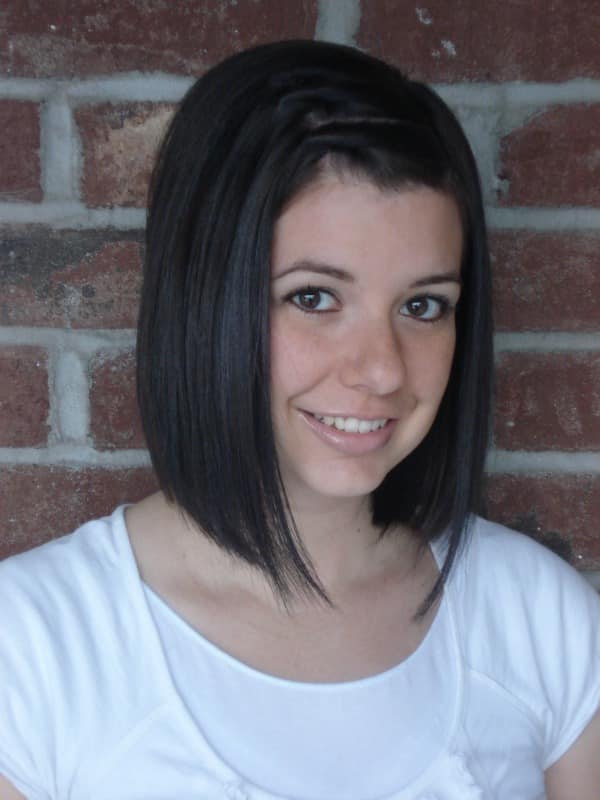 Connect with Amber:
Blog | Facebook | Twitter | Pinterest | Google + | Instagram
We are a participant in the Amazon Services LLC Associates Program, an affiliate advertising program designed to provide a means for us to earn fees by linking to Amazon.com and affiliated sites.