Hello friends! It's Amber from Dessert Now, Dinner Later! I'm back with another holiday dessert! In case you missed my Patriotic Popcorn from last month, I'm bringing you Patriotic Trifles! These are super simple to make you won't believe it!
Sometimes you are in a hurry or need a last minute dessert idea, and this is perfect for that because it's basically fruit, angel food cake, and cream cheese with a little sugar and cool whip. Easy right?!
So simple to make, yet beautifully stunning, and perfect for the 4th of July. Another great thing about these Patriotic Parfaits is that they are in individual servings, so clean up is a breeze! Make these ahead of time, and pull them from the fridge when you are ready to serve. I totally ate one of these for breakfast too! Don't you love desserts that can double as a sugary breakfast item? Haha!
I hope ya'll have a lovely and safe holiday weekend next week! It would be super awesome if you made these trifles! If you do, will you come back and tell me how it went? Great, thanks!
What Is A Trifle?
Trifle is a layered dessert.
It usually consists of fruit and a layer of sponge cake, sometimes soaked in sherry or wine, and custard.
It can be topped with whipped cream.
What Kind Of Cake Do You Use in Trifle?
Trifle can be made with lady fingers, sponge, angel food cake, or really any other cake.
Can Trifle Be Made Ahead?
You can make the cake days in advance and store it tightly covered in the freezer.
Layer the berries and cream closer to the time the trifle will be served.
Left-over trifle can be kept in the refrigerator for up to 3 days.
Patriotic Trifles
Patriotic Trifles
Ingredients
1/2 store-bought Angel Food Bundt Cake
9 oz fresh blueberries, rinsed
6 oz fresh raspberries, rinsed
1 package Neufchatel cream cheese, 8oz
1/2 cup sugar
1 tub light or fat free Cool Whip, 8oz
[Two 5-count packs of water glasses from Dollar Tree], <--- Click here to see what I'm talking about. They are 5oz clear cups if you don't have a Dollar Tree near you.
Instructions
With a hand mixer, beat the cream cheese with the sugar until smooth.

Beat in the cool whip.

Scoop the cream cheese mixture into a sandwich zip-top bag, zip it shut, and cut off the corner for your "piping bag." (You might need two bags, or just refill the one you are using.)

Cut half of the Angel Food Bundt Cake into slices, and then cut those slices into cubes. Rinse your fruit and spin the water off with a salad spinner if you have one; if not, just shake off the water the best you can.

Layer your parfaits with blueberries in the bottom.

Then pipe a layer of the cream cheese mixture.

Top the cream cheese layer with a few cubes of cake, then another layer of cream cheese.

Top it all off with some raspberries and you are done!

Repeat with each trifle cup.

Cover each cup with plastic wrap and refrigerate until ready to serve.
Nutrition
Calories: 268kcal
Recommended Products
Check out these other desserts if they tickle your fancy:
4th of July Slab Pie || Red White and Blue Pie Parfaits
Patriotic Popcorn || Lemon Curd Berry Trifle
Connect with Amber: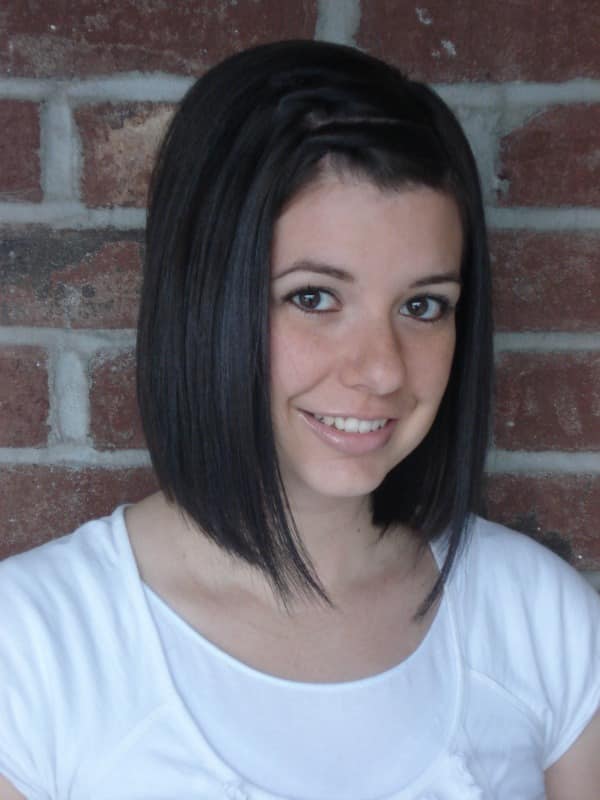 Blog | Facebook | Twitter | Pinterest | Google + | Instagram