Hello again! It's Amber from Dessert Now, Dinner Later! I am so excited to be here today to share one of our favorite Sunday Suppers. Growing up, Sunday's were always special since it's the one day of the week where we attended church and got to relax from all the stresses that life brings. My mom always made a nice Sunday dinner that we would enjoy once church was over. It's probably one of my favorite memories as a child. The best memories happen while gathered around the dinner table!
Now that I am a wife and mother myself, I am trying to keep with that tradition of a wonderful Sunday meal. You think I would be good at it, seeing as how I am a culinary graduate, but I get lazy with my cooking and our kids don't eat a lot since they are young still, so it's hard to go all out when it's basically you and your spouse eating a 3lb pork roast to yourselves. Nevertheless, I still try and have a really fancy Sunday Supper at least once a month.
This pork is incredibly savory and full of flavor by itself. The rub recipe is actually from a really old cookbook of my mom's. We have made it at least 3 times since she gave the recipe to us. I have added on the pan gravy recipe which really tops it off. It doesn't necessarily need the gravy unless it gets overcooked and dries out a bit, but I love a creamy gravy! The last time we made this pork we just had some lingonberries with it and that was also delicious! You have got to try this for dinner soon!
Is Pork White Meat?
Pork is classified as red meat, even though when it is cooked, it is lighter than most red meat.
Which Pork Roast is the Most Tender?
The loin, the area between the shoulder and back legs is the leanest, most tender part of the animal. Pork loin roasts and tenderloin roasts are cut from this area.
Can You Eat Pork Roast That Is Pink?
Pork that has been cooked to 145 degrees is safe to eat. A cut of pork may still look pink when it reaches 145 degrees and that, is OK.
read more: Enjoyed this pork roast recipe? Check out our post on How to Make Pulled Pork next!
Savory Pork Roast with Pan Gravy
Savory Pork Roast with Pan Gravy
Description
This pork is incredibly savory and full of flavor by itself, but I love a creamy gravy!
Ingredients
Savory Pork Roast with Pan Gravy
3 lbs pork roast, sirloin, or tenderloin (we usually do the sirloin or tenderloin)
1-2 tsp salt, depending on salt tolerance
2 tsp dried crushed rosemary
1½ tsp dried oregano leaves
1½ tsp dried thyme leaves
1½ tsp ground sage
¼ tsp ground black pepper
¼ tsp ground nutmeg
½ cup low sodium chicken broth
½ cup heavy cream
1 Tbsp cornstarch
1 Tbsp cold water
Sweet Potatoes or yams
4 small/medium sweet potatoes or yams
2 small/medium apples, we like to use a sweet apple like braeburn, fuji, or gala
1 1/2 Tbsp pure olive oil
1 tsp ground cinnamon
1 tsp ground ginger
1 tsp salt
1/2 tsp ground black pepper
1 Tbsp butter, optional
Instructions
Combine the salt, rosemary, oregano, thyme, sage, black pepper and nutmeg.

Rub onto all sides of the pork roast.

Place the seasoned pork in a lightly greased baking dish. Cover the dish with foil and bake low and slow at 300 degrees Fahrenheit for 2 to 3 hours or until the internal temperature of the pork reaches 155 degrees Fahrenheit.

Remove the pork roast from the pan and place it onto a cutting board.

Cover the pork with the foil and allow it to rest before slicing.

Make the pan gravy while the roast rests.

Place the pan that held the roast, including any drippings or liquid from the pork (there wasn't much liquid from our roast), on the stovetop over medium heat.

Add the chicken broth to deglaze the pan (lift up the bits of flavor that got baked onto the pan) then add the heavy cream and wait for the mixture to reach a boil.

In a small dish, combine the cornstarch and cold water to make a slurry.

Add the slurry to the gravy once it's reached a full rolling boil.

Whisk briskly until it thickens (should happen fairly quickly.) *It's important for the cornstarch slurry to be cold so when it hits the boiling gravy it creates the chemical reaction needed for the gravy to thicken.

Turn off the heat and pour the pan gravy into a gravy dish.

Slice pork and serve it with the pan gravy.
Sweet Potatoes or Yams Instructions
Peel the sweet potatoes and apples.

Core the apples and cut both the apples and sweet potatoes into small 1" cubes.

Place them in a large bowl.

Add the olive oil, cinnamon, ginger, salt, and pepper.

Toss the mixture so everything is evenly coated.

Pour the seasoned sweet potato and apple cubes into a lightly greased 9x13" baking dish.

Cover the dish with foil and bake at 300*F for 2-3 hours or at 350*F for 35-45 minutes or until tender.

Using a potato masher, mash the sweet potato mixture until desired texture is achieved.

Add butter, optional.

The mixture should be moist since the foil trapped in the steam.

Taste and adjust the seasonings if needed.
Nutrition
Calories: 883kcal
Recommended Products
A Sunday meal isn't a meal without a flavorful side dish, so I am also including this AMAZING Sweet Potato & Apple Mash recipe that we had over Christmas and absolutely loved. You can totally roast the veggies in the same pan as the pork if you have a big roaster. I don't have one yet, so I used separate pans for the pork and potatoes. Enjoy!
Recipe lightly altered from Mix it Up
Need More Sunday Supper Ideas?
Chicken Pot Pie Crumble | Chicken Fiesta Bake
Hawaiian Pulled Pork | Herb Roasted Turkey Breast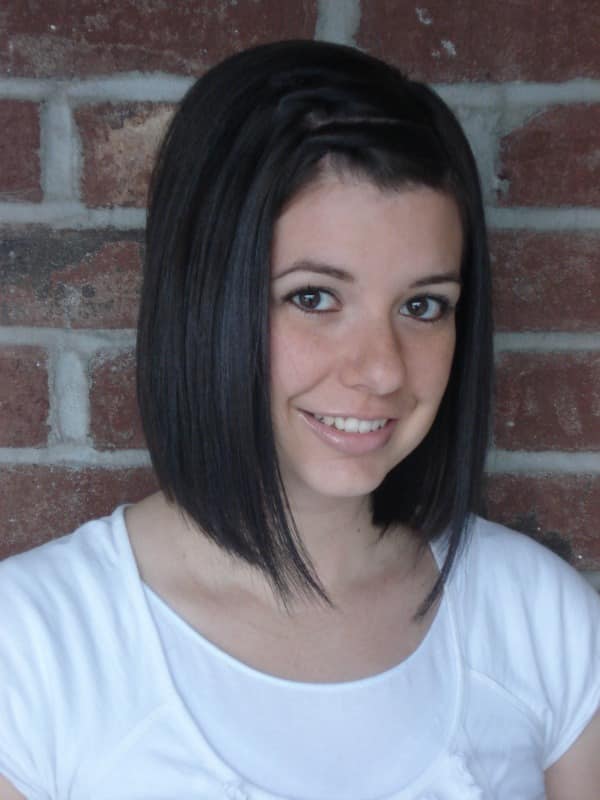 Connect with Amber:
Blog | Facebook | Twitter | Pinterest | Google + | Instagram