I don't even want to write this post. How's that for being negative? Haha. No, but really I only don't want to write this post because I often feel like it's so hard to help the readers understand just how much we loved a certain recipe, and even more difficult to try through words and photos to convince you to make it for yourselves. So, here goes my attempt, or 5 reasons that you need to make these gosh darn totally delicious, melt in your mouth, awesome (are you catching my drift here?) double chocolate banana muffins. They may just be better than the famous chocolate Costco muffins.
And because we loved them and you so much, how about a little giveaway?!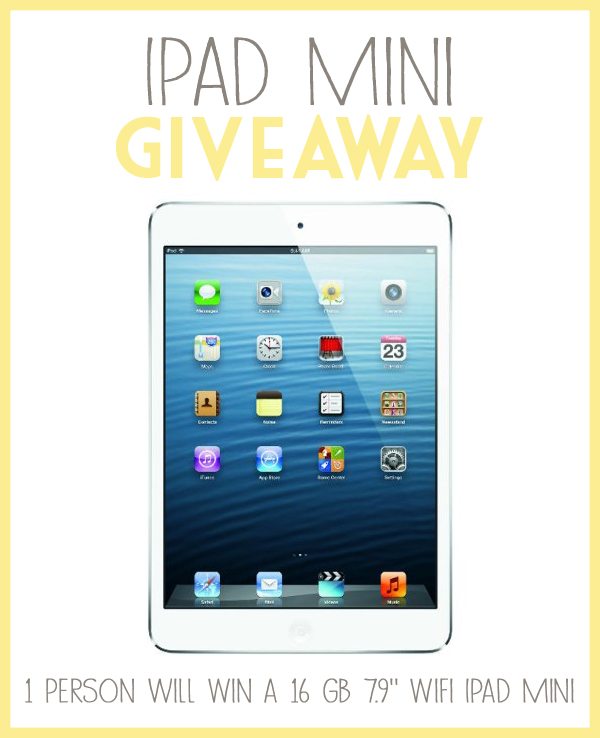 We've got a great giveaway for you. One person will win a white-silver 16GB WiFi Ipad (Model A1432)
I've teamed up with some of my favorite blogger friends to give you this fun giveaway. Be sure to check them all out!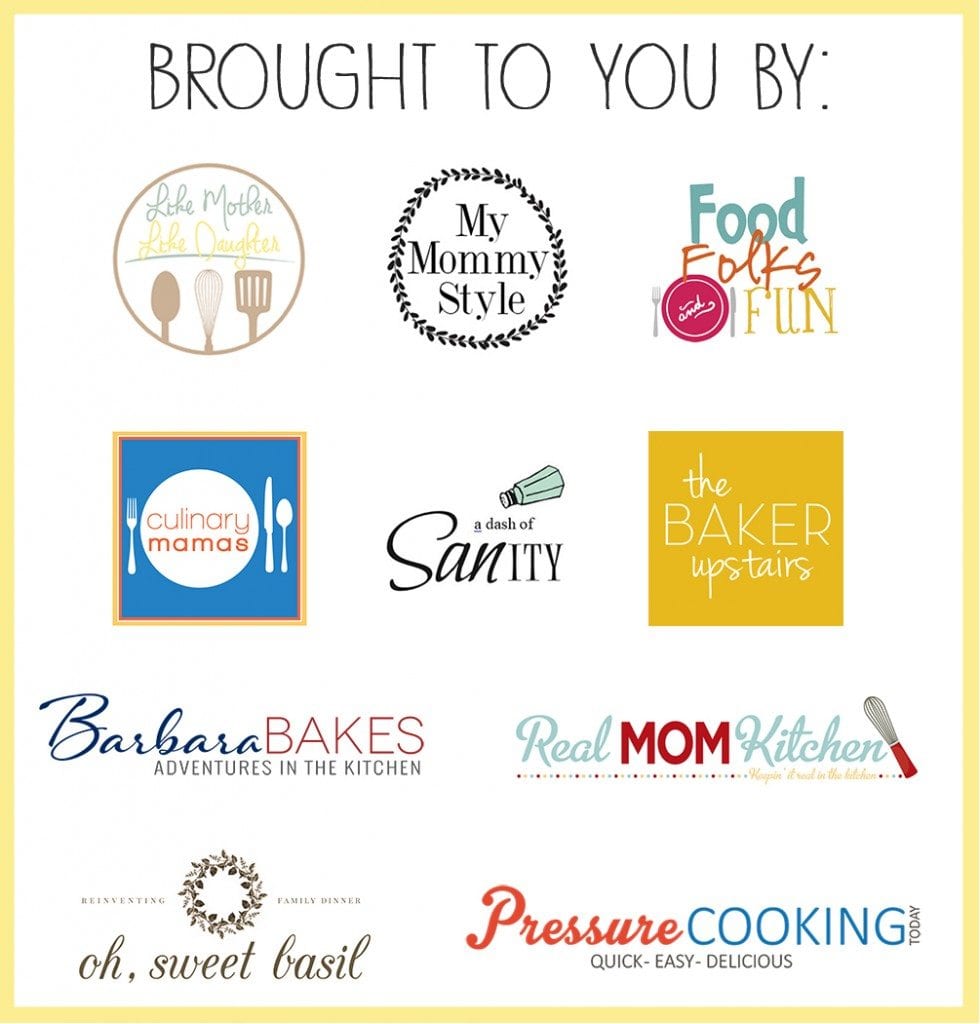 Like Mother Like Daughter – My Mommy Style – Food Folks and Fun – Culinary Mamas – A Dash of Sanity – The Baker Upstairs – Barbara Bakes – Real Mom Kitchen – Sweet Basil – Pressure Cooking Today
Entering the giveaway is easy, you can just use the rafflecopter widget below. You have the opportunity to enter by liking our Facebook pages and following us on Pinterest. Good luck!
Alright! Number 1~
These babies are tender. Mercy they are tender! Imagine a chocolate style of the best, most moist banana bread ever. Bam! That's this muffin. You guys, it is so darn tender. I thought they were looking good when they came out of the oven, but boy did they end up being awesome! You can't even tell that there's banana in there, well not unless you're specifically thinking about it.
Number 2~
They are big. Like, Texas sized big and who doesn't want a muffin the size of their head?! In fact, we both kept saying that in reality we should probably split the darned thing, but none of us were willing to do that.
Number 3~
There's melty chocolate chips inside! It's like a little gold mine of chocolate and trust me, you'll feel like a millionaire by the time you're finished.
Number 4~
The chocolate flavor is not overpowering, not overly rich, but still full chocolate. Cade and I are not really into the whole dark chocolate thing, but we also hate when something is overly sweet so balance is key for us. These are definitely well balanced and the chocolate flavor really is so wonderful.
Number 5~
The flavor!! It's not just about the texture, the chocolate flavor, the melty chocolate, etc. No, these double chocolate banana muffins are seriously wonderful. Cade never really bats an eye at muffins. He's more of a crepe or pancake man (have you had our buttermilk pancakes? HEAVEN!), but he will always enjoy at least one. And we are pretty disciplined about not snacking after dinner, but boy I tell you what, Cade and I secretly ate a ridiculous number of these muffins. We could NOT stop!!! It would be 9:30 at night and Cade would give me a little look and both of us would be racing to pop the next muffin into the microwave. We looooove this recipe and we know that you will too.
Can You Bake Muffin Batter In a Loaf Pan?
Muffins can be turned into quick bread by following a few simple steps.
Set the oven rack in the middle position.
Decrease the oven temperature by 50 degrees, and bake until a toothpick inserted in the center of the loaf comes out either "with few moist crumbs attached" or "clean".
This will take about 60 to 70 minutes.
Is There A Difference Between Cocoa and Dutch Cocoa?
Regular cocoa is intense and full flavored; it's also somewhat acidic.
Dutch-processed cocoa is treated with an alkali to neutralize its acidity.
The treatment process, smoothes and mellows the cocoa's flavor and darkens its color.
Can Bananas Be Eaten When the Peel is Dark?
In most cases, brown bananas are safe to eat.
Bananas are picked green, then as the fruit ripens, the peel changes from green to yellow, and then to yellow with a few brown speckles.
It gradually turns dark brown and becomes softer and sweeter, though it will eventually go bad.
Although the peels will turn dark brown, the inside of the bananas remains fresh and flavorful for several days.
If the bananas are too ripe for your liking, use them in smoothies or banana bread.
More Delicious Muffin Recipes!
Double Chocolate Banana Muffins
Double Chocolate Banana Muffins
Ingredients
1/4 cup cocoa, plus 1 teaspoon
1 3/4 cup flour
1/2 teaspoon baking soda
2 teaspoons baking powder
1/2 teaspoon cream of tartar
1/4 teaspoon salt
1/3 cup shortening , or butter
2 large eggs
2/3 cup sugar
1/2 teaspoon vanilla
1 cup bananas, mashed *about 2 medium bananas
1 1/2 cup semi sweet chocolate chips
Instructions
Preheat the oven to 375 degrees.

Line a jumbo muffin tin with jumbo cupcake liners or use regular muffin tin but see note baking times.

In a medium bowl, whisk the cocoa, flour, baking soda, baking powder, cream of tartar and salt together.

Set aside.

In a large mixing bowl, beat the shortening, sugar, eggs and vanilla until smooth.

Slowly add a little of the flour, mix, a little of the banana, mix, and continue to alternate ending with the banana.

Add the chocolate chips, fold in to combine and spoon 2/3 full in the muffin tin.

Bake for 25-30 minutes and allow to cool.
Notes
You can use butter or shortening, but the shortening seems to make a softer muffin.
If making regular sized muffins decrease the time to 15-20 minutes or until a toothpick comes out clean. muffins can be frozen for up to 3 months
Nutrition
Calories: 634kcal
Recommended Products
The Secret to Perfect Scrambled Eggs
Lemon Poppy Seed Muffins- Dessert Now Dinner Later